April 9-13
Testing Week
We will begin and hopefully complete Part three of Tangerine this week.
AR test on Tangerine
April 2-6
Testing Week
There are two writing assignments in Google Classroom that the students need to complete.
March 25-29
We will continue to read Tangerine – Complete Part 2 this week
Monday: We will read November 5th ( Looking for important ideas or hints)
Vocabulary:Example of flashback
Journal Entries
Tuesday and Block DayREAD: 182-199
Springboard: page 203 – Writing Sportsman and filling out template
Firday
End of Part 2: Writing: We will summarize Part 2
Write a summary of part 2….same pattern as part 1 summary
_________________________________________________________________________________________________
March 12-23
We will continue to read Tangerine
Students will take short quizzes on what they read and will be responsible to keep their journal updated.
If a student is absent he/she can check out a book overnight to get caught up.
_______________________________________________________________________________________________
March 5-9
Monday: No students/ Teacher Work Day
Tuesday/ Block Day
Objective: Students will write a letter to persuasive letter 
Quiz Part 1: Students can use book and notes
Activity: 
Google Classroom: Sponge /  Review parts of a business letter
Collaborative Groups: 
Read articles
Write a persuasive letter and submit to Google classroom 
Assessment: Completed letter
Literature : Tangerine
Thursday: Read pages 97-116 stop at Friday, Sept 22
Friday: Read pages 116-126 Stop at Saturday, Sept 23 Quiz 2 – Part 1 – No Book
Students will read, discuss , and complete journal entries.
_______________________________________________________________________________________________________
February 26 – March 3
Lesson
Key Vocabulary
imagery ,motif ,mood ,flashback ,foreshadowing ,allusion
We will continue to read in Tangerine in class. Pacing is determined on how much we get accomplished.
Monday:Page 61-77
Tuesday: 77-89
Wednesday/Thursday: 89-94
Grammar: Subordinate Clauses Springboard 182-183
Evidence of Foreshadowing – Springboard 185-186
Friday: Finish Part 1 of the Novel Tangerine
Springboard: Strategy/ SIFT 197-199
__________________________________________________________________________________________________________________
February 19-23…………………………….WINTER BREAK….WINTER BREAK….WINTER BREAK ….NO SCHOOL
_______________________________________________________________________________________________________________
February 12-16
We are reading the novel Tangerine – pacing is determined by class and what we get accomplished.
Springboard this week Pages: 179-183
____________________________________________________________________________________________________________________
February 5-9
Monday- Thursday:
We will begin
January 29- February 2
Research essays should have been written and reference pages complete
Grades will be in by Thursday
Monday/Tuesday
Students will create and present a 2-4 minute speech on the topic of their essay.
Wednesday/Thursday Block: Introduction of Unit 3
Springboard: Page 171 Unwrapping the unit
Key Vocabulary: imagery, motif, mood, flashback, foreshadowing, allusion
Students will have a QUIZ ON THE VOCABULARY ON FRIDAY
Activity: Page 175
Write a narrative paragraph
We will begin reading the novel: Tangerine
Friday:
Springboard pg 177 types of responses
&&&&&&&&&&&&&&&&&&&&&&&&&&&&&&&&&&&&&&&&&&&&&&&&&&&&&&&&&&&&&&&&&&&&&&&&&&&&&&&&&&&&&&&&&&&&&&&&&&&&&&&
January 22-26
This Week
Objective: We will write a research essay :
present a topic with a clearly stated and insightful idea.
Support the topic with specific and relevant facts, evidence, details, and examples.
Combine ideas from several sources
We will check out the rubric on page 126 and go over the expectations of the assignment.
Activity: Springboard page 126
Students will complete notes and fill out the organizer
Students will write their essay this week. ESSAY DUE AT THE END OF BLOCK DAY. THIS MEANS THAT YOU MAY NEED TO DO HOMEWORK AND/OR STAY FOR TUTORING ON TUESDAY OR THURSDAY. THIS ASSIGNMENT IS WORTH 150 POINTS TOTAL.
________________________________________________________________________________________________________
January 16-19
Monday: STAR TEST DATA COLLECTION
OBJECTIVE: Students will complete the STAR test to collect data on progress.
Tuesday – Friday
Objective: Students will be able to conduct creditable research.
Each student is working on research on the topic of how our choices are influenced- advertising
Block Day: Introduce the structure of a research paper.
2018 2018 2018 2018 2018 2018 2018 2018 2018 2018 2018 2018 2018 2018 2018
December 11-15
Monday – Friday Unit 2 Advertising
Objective: Students will understand the different techniques that are used for persuasive advertising.
Activity: See slide show. Students will identify various advertising techniques in ads ( Print and TV)
Key Vocabulary:
Bandwagon<: Everyone is buying this product so you should too. Avant-Garde<: The opposite of bandwagon. This product is so new you can be the first one to have it!! Testimonials: Using celebrities and regular people to endorse products. Facts and figures>:  Statistics, percentages, and numbers used to convince you that this product is better or more effective than another product.
Transfer: To recognize pay attention to the background because they want you to associate with the feeling or environment. Everyone is happy or secure.
December 4-8
Monday: Unpacking Unit 2/ Vocabulary
Tuesday: Springboard Page 88 $211 Billion and so much to Buy discussion
How is informational text organized?
Wed/Thursday:
Facts about Marketing To Children: Springboard Page 92-95
Students will get into small groups to share their myth story and read it outloud.
Friday: Small groups to share myth story ( 1 story)
Discussion on writing a research question : Springboard Page 97  Generating things that you want to know.
November 27- December 1
Monday-Friday
Myth: Students will continue with creating their original myth. They will also create a graphic novel ( Pictures) of the myth.
Myth due on Friday
Graphic Novel due on MONDAY
________________________________________________________
November 20-21
Monday and Tuesday: Students will continue to work on creating an original myth.
Wednesday/ Thursday/ Friday
HAPPY THANKSGIVING…..enjoy your family and count your blessings.
Read over the break….
If your child reads at home he/she will be successful completing AR points. If you child is only reading during Prime , it will be difficult to accomplish this. I recommend an additional 30 minutes a day. Remember that this counts towards 10% of the English Grade and the grade is added during the  semester grading cycle.
_______________________________________________________________
November 13-17
Monday: What is a creation myth?
Tuesday: Go over what will be on the myth test. Students are allowed to use their plot diagrams.
Key vocabulary on the test: Symbol, symbolism, myth, theme
Block Day: Test
Friday: Students will begin to work on an original myth following the objectives in their Springboard. They can work independently or with another person. We will continue to plan and create through next Tuesday, November 21, 2017.
____________________________________________________________________________
November 6-9
Monday:
Objective: Students will be able to identify pronoun and antecedents:  ( You tube video review 5 minutes)
Mini lesson/ go over it and have them do it independently
Springboard: Page 60-65
Discussion of symbols and symbolism
Objective: Students will research the God's and choose one to create a Missing or Wanted poster on
Key Vocabulary: Symbol, Symbolism, figurative, literal
Tuesday: The Burro and the Fox
We will read, analyze and create a plot diagram.
Block Day
POSTER DUE ( MISSING OR WANTED)
We will get into small groups of 6 to share our posters.
_________________________________________________________________________________
October 30-Nov. 3
Students will  be reading myths and creating plot diagrams this week.
Springboard: 50-68
Monday: Comprehension questions for Phaethon
Tuesday: Create a paragraph that describes the characterization of Apollo or Phaethon
Block Day:
Arachne / Creating a plot diagram/ answering comprehension questions ( 64-65)
Comparing and contrasting character traits
Strategy : Diffusing
Symbols and Symbolic thinking ( 66-67)
Friday:
Research on role and symbolism for Greek Gods
Homework: Page 67  Creating a Missing or Wanted poster
DUE ON TUESDAY/. NOVEMBER 7th
_______________________________________________________________________________
October 2-6
Objective: We will analyze the elements fo a writing prompt and get feedback.
You will identify their incident , response, reflection.
Monday:
Pair read your narrative then….
You will answer:
I really enjoyed the part where…
I likee the way you described…
I have a connection ( text to text/ text to self/ text to world)
Tuesday:
Reread your narrative
Add: Dialogue
Add: Strategy/ Looping
Block Day
bjective: Students will identify effective use of sensory and figurative language
We will revise our draft by adding descriptive language
Activity: Springboard page 36-39
Strategy: Looping ( adding two additional sentences)
We will read for sensory detail and place brackets around it.
Circle unknown words and phrases.
Answer questions on page 38 with a partner
Record incident, response and reflection using sensory details.
5. Looping with a partner Page 39-40
LOOP one more sentence in your writing.
Complete your personal narrative- due on Friday
Friday:
Assessment: Write a personal narrative ( Incident, response, reflection)
Needs to be turned in at the end of the class.
Week of September 25-29
Monday: Professional Development day
Tuesday:
Objective: Students will create a genre comic strip.
Collaboration: Working with a  partner.
Activity: Students will create a comic strip that highlights a particular genre and sub-genre
Genre Review Activity- Assessment of understanding genres ( summative )
Block Day : Wed/ Thurs
ponge: Dialogue
Objective:
Students will review dialogue and how to use tags and quotation marks in their writing.
Activity: Mini-lesson Google Slides
Read an excerpt and change the tags
Write out dialogue using correct tags and quotation marks
Objective: Students will write a personal narrative.
Outline: Incident , Response, Reflection Springboard Page 30
Friday:
HOMEWORK DUE: GENRE COMIC STRIP
Activity: Students will complete an Inside/ Outside activity to share comic strips.
Graphic organizer: Groups have to identify Genre
Turn in Comic Strips for grading
Activity: Irregular Nouns  Google Slides
Continue to work on Personal Narrative
Week of September 18-22
Objective:
Students  will understand how to use and write possessive nouns correctly.
Objective: Students will analyze a personal narrative for multiple incidents and responses
Students will analyze how the language of a personal narrative shapes the development of characters and events.
Students will write their own personal narrative
Activity: Springboard Page 24-29
Monday: Read / Meta-cognitive Markers/ Discuss
Tuesday: Irregular possessive nouns/ Second reading with partner
Wednesday/Thursday Possessive noun activity/ Answer questions 1-6 with a partner.
Write a summary for Bad Boy using incident/ Response/ Reflection
Friday: Mini-Lesson – Writing Dialogue
AR POINT CHECK
___________________________________________________________________
Week of September 11-15
Monday and Tuesday:  The Scholarship Jacket
Thursday or Friday ( Block Day)
Write a summary of the event in a paragraph using the incident, response, reflection
Cite three quotes with specific details – Written on paper
Week of September 4 – 8
Monday: No School ….Happy Labor Day
Tuesday: Chrome books. Essay on comparing the two poems
Join the Google classroom: Code; 3rd period: st6zgxs  5th period: yqz029   6th period: wiwrzr
Wednesday or Thursday:
Objective: We will introduce meta-cognitive markers
We will analyze the structure components of a personal narrative.
Incident/ response/reflection
Springboard: page 14-18 The Scholarship Jacket
ESSAY IS DUE TODAY ON COMPARING AND CONTRASTING TWO POEMS
Friday:
++++++++++++++++++++++++++++++++++++++++++++++++++++++++++++++++++++
Week of August 28- September 1
+Monday and Tuesday
Objective: Students will create a graphic organizer ( tree map) showing the different types of genres.
Categories: Non-fiction, fiction, poetry, folklore, drama
Lesson: Students will create a tree map categorizing the different types of genres. ( in Resources Notebook) This will be used to discuss different types of genre and which categories they should be in. ( Small Groups) Excerpts will be read and discussed.
Class will discuss and reflect ( whole group)
Vocabulary: genre: A category or type of literature. An example would be science fiction, fairy tales.
+Wednesday/Thursday  Block Day
Paired Poetry: Springboard Pages 9-13
We will analyze choices and consequences presented in a text.
Key Vocabulary: ( add to unit one vocabulary)
Poetic Devices
Stanza: Describes a division of lines into equal groups.an arrangement of a certain number of lines, usually four or more, sometimes having a fixed length, meter, or rhyme scheme, forming a division of a poem.
rhyme: repetition of final sounds in two or more words.
rhythm: a generally regular pattern of stressed and unstressed syllables in poems.
Verse: another word for poetry
+Friday: Continue Discussing Poems and how they relate to choices
Genre quiz using graphic organizer
++++++++++++++++++++++++++++++++++++++++++++++++++++
Week of August 21 – 25
Monday:
Objective: We will paraphrase and analyze quotes that are related to choices
                  Students will consider the choices that they make as a reader and a writer.
Key Vocabulary: paraphrase:  rewording of something written or spoken by someone else
                           Principle: A Moral , rule, belief, law, or basic true that you live by. How you feel about something
                           Controversy: An argument that involves many people who strongly disagree about something.
Activity: Page 5  Reading and paraphrasing/ personal responses
Tuesday:
Don't Forget
6:00 pm
TUESDAY:
Objective: Students will discuss their choices as a reader and creating an independent reading plan.STUDENTS ARE REQUIRED TO EARN 50 POINTS THIS SEMESTER. THIS WILL COUNT FOR 10% OF THEIR LANGUAGE ARTS GRADE. IT CAN NOT BE DONE IN THE AMOUNT OF READING TIME THAT IS AVAILABLE DURING THE SCHOOL DAY. PLEASE MAKE A HOMEWORK PLAN TO READ FOR 30 MINUTES AT LEAST THREE TIMES A WEEK OR 15 MINUTES EVERY NIGHT . STUDENTS SHOULD HAVE 15  POINTS BY SEPTEMBER 22ND. ( SIX WEEKS)
LET'S WORK AS A TEAM TO GET THIS ACCOMPLISHED!!!
We will create a portfolio for writing  so we can collect, review, and revise the work that we do during each unit of instruction
Time for Independent reading today!!
Wed/Thurs: Block Day  MAP TESTING
Friday: We will work in cooperative groups. Activity: Genre Puzzle
+++++++++++++++++++++++++++++++++++++++++++++++++++++++++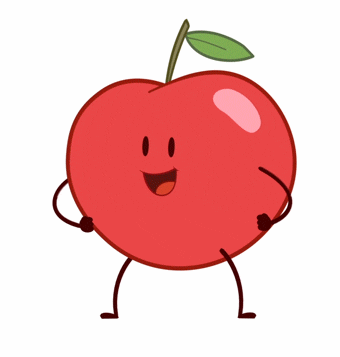 Welcome to the 2017-2018 school year.
We will send the first week participating in team building activities and introducing the curriculum.
Supplies: Spiral Notebook , head phones/ear buds, pencils/pens/highlighter
Make sure that you return the technology contract as soon as possible. This is needed before chromebooks can be released .
I am looking forward to an excellent school year
2017-2018 PLEASE CONSIDER: CHANGES MAY OCCUR DURING THE SCHOOL WEEK AND THE INFORMATION MAY NOT BE 100% ACCURATE.